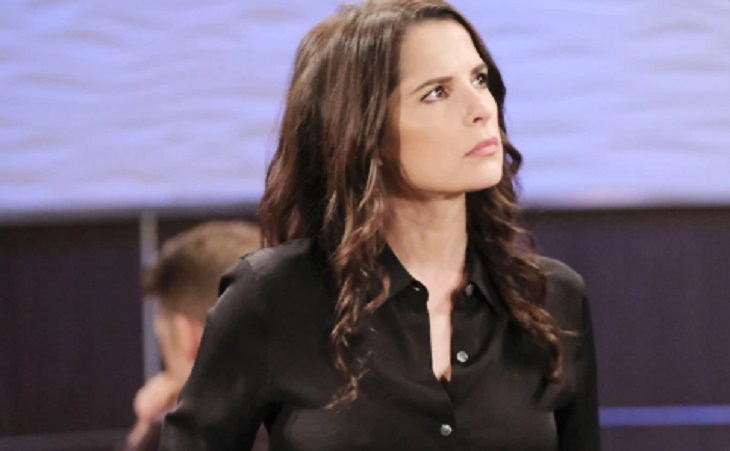 General Hospital Spoilers: Is JaSam Pregnant? Kelly Monaco Responds to Pregnancy Rumors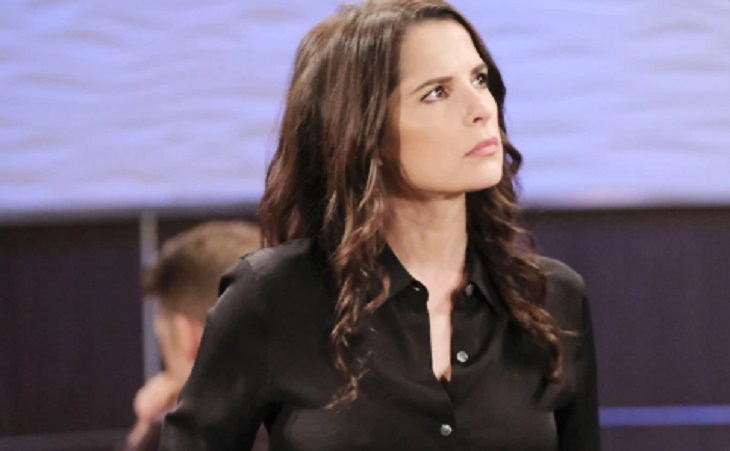 General Hospital spoilers reveal that Kelly Monaco, the actress who plays Sam McCall has gained a little weight. It's about 15 pounds and this has made fans wonder if "JaSam" is pregnant. The soap star has come forward to address the rumors and explains why she appears to have a little "baby bump." Keep reading to find out what Monaco had to say!
General Hospital Updates – Kelly Monaco Weight Gain?
GH spoilers reveal that Monaco has gained about 15 pounds. It's completely normal for human beings to gain and lose weight throughout their lives. There could be several different explanations. Of course, the first thing that pops into viewers' heads is that she might be pregnant. So, what is the deal here? Is "JaSam" pregnant?
GH Spoilers & Rumors: Is 'JaSam' Pregnant?
On Facebook, Monaco was asked if she could address her "baby bump." Fans wanted to know what the reason was behind her recent weight gain. Although viewers would be thrilled if she was expecting a mini-Monaco, that's not why she has put on a few pounds. In fact, it's much more serious than a bun in the oven.
General Hospital Cast News – Sam McCall's Weight Gain Explained
General Hospital spoilers reveal that Monaco underwent hip and spinal procedures. Now, that's pretty serious! Any kind of medical intervention on the hip and spine is a big deal. It comes with risks and complications, not to mention a long recovery time. The actress wrote,
"Not pregnant. Just a normal human. Gained 15 pounds over hip and spine procedures. 7 months of no real workouts. Health over everything."
General Hospital Spoilers 2020: Health Comes First
Even though fans tend to expect their favorite soap stars to keep a certain look about them, life happens. In Monaco's case, she hasn't been able to work out for seven months. That's a long time and she probably has some more healing to do, too. When the actress says that health comes first, she is absolutely correct.
General Hospital Spoilers: Jax Suspects Nina Still Has Feeling For Valentin – Will She Cheat On Her New Love? https://t.co/zQSCWEBYtV pic.twitter.com/C98r5OVbLM

— SOS/CTS/HH (@SoapOperaSpy) April 30, 2020
We send out prayers and positive thoughts for Monaco as she continues to get stronger each day and recover. Hip and spinal procedures are a big deal. Hopefully, she will be back to her old self soon with no complications.
What did you think was the reason for Monaco's weight gain? Are you worried about her having to undergo hip and spinal procedures? Let's all take a moment to send the actress well wishes!
Be sure to catch up on everything happening with GH right now. Come back here often for General Hospital spoilers, news, and updates.