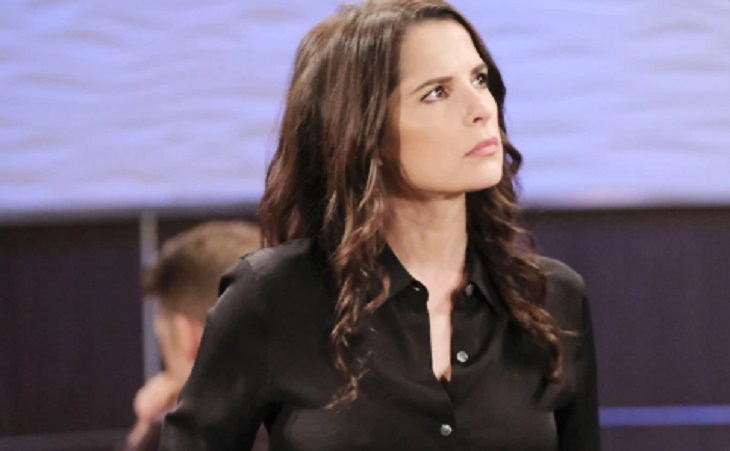 General Hospital spoilers reveal that Kelly Monaco, the actress who plays Sam McCall has gained a little weight. It's about 15 pounds and this has made fans wonder if "JaSam" is pregnant. The soap star has come forward to address the rumors and explains why she appears to have a little "baby bump." Keep reading to find out what Monaco had to say!
General Hospital Updates – Kelly Monaco Weight Gain?
GH spoilers reveal that Monaco has gained about 15 pounds. It's completely normal for human beings to gain and lose weight throughout their lives. There could be several different explanations. Of course, the first thing that pops into viewers' heads is that she might be pregnant. So, what is the deal here? Is "JaSam" pregnant?
GH Spoilers & Rumors: Is 'JaSam' Pregnant?
On Facebook, Monaco was asked if she could address her "baby bump." Fans wanted to know what
…
Read More