Hospital bed mattresses, also commonly referred to as medical mattresses or therapeutic mattresses, are one of the most crucial factors when providing comfort and support to a patient recovering while in a bed. 
Hospital bed mattresses are understandably a very diverse and eclectic field of medical equipment, with many designed to target the most specific of ailments. 
Most hospital bed mattresses are composed of one or more of the following: foam, innerspring coils, air, or gel. 
While their commonalities might be limited, these mattresses can be subcategorized into several distinct fields (some of which have been known to overlap): innerspring mattresses, foam mattresses, low air loss mattresses, alternating pressure mattresses, lateral rotation mattresses, and bariatric mattresses. 
Top 5 Best Hospital Bed Mattress Summary
The Top 5: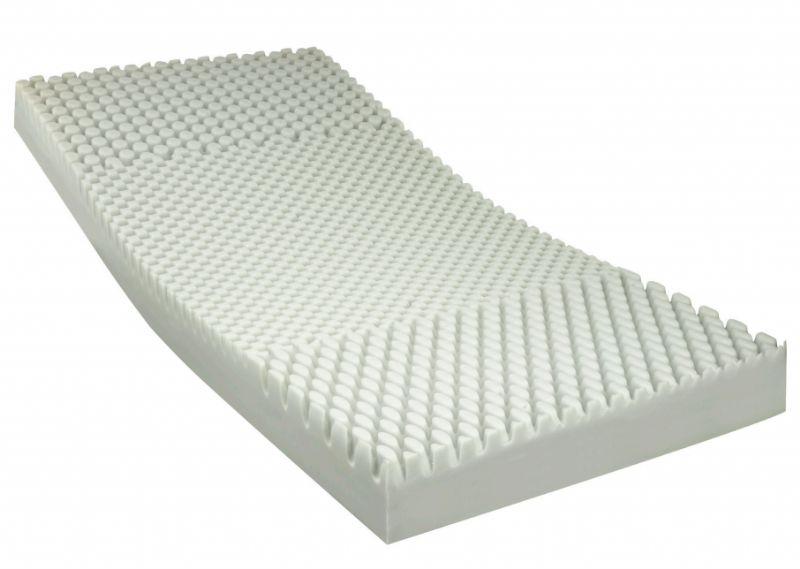 Delivering exceptional support and comfort, the Invacare Solace Performance Therapeutic Support Mattress makes our list at number five. Specially formulated with 1.8-pound density foam
…
Read More